Subcategories
Shri Nagarajan Vittal, IAS (Retd.) has a distinguished record of 42 years of service in Public Administration working in Govt of India, the State Govt of Gujarat and the joint sector enterprise Gujarat Narmada Valley Fertilizer Company Ltd.
He brought a creative and innovative approach to his work and in every assignment in his career , left his distinguished mark by way of innovation and improvement.
Born on 31st January 1938 at Tiruvananthapuram, Kerala, Shri Vittal graduated in 1958 from the University of Madras with a degree in BSc Honours in Chemistry from Loyola College, Chennai. His mother tongue is Marathi and he is also fluent in Tamil, Hindi and Gujarati. After a short stint as a lecturer in Jamal Mohamad College ,Tiruchirapalli he joined the Indian Administrative Service in 1960 [ Gujarat cadre. ]
In the early part of his career which was in Gujarat, Vittal was closely connected with industrial management and industrial policy making. He was Development Commissioner, Kandla Free Trade Zone (Ministry of Commerce, 1974-77). He revived the Zone which was languishing for 9 years from 1965 when it was founded and significantly increased the number of units and total exports .
He was Industries Commissioner Gujarat from 1977 to 1980 and during his period Gujarat became the first state in the country to set up District Industry Centres throughout the state .
He was Managing Director of the Gujarat Narmada Valley Fertilizer Company (GNFC) from 1982 – 87. He made GNFC into a model public sector enterprise not only in terms of profitability but also in terms of social development and environmental protection.
He took the initiative to get the minor port of Dahej which had never handled ships, fit for importing fertilizers. He was also instrumental in establishing the first English medium college at Bharuch– The Narmada College of Science and Commerce, affiliated South Gujarat University ,Surat.
The two significant sectors where the Indian economy has done well are Information Technology and Telecommunication .Shri Vittal occupied key policy making positions in both these sectors and played a signifant role. Fom June 1990,he was Secretary to the Govt of India, Dept of Electronics (now renamed as Dept of Information Technology) . From October 1993 to September 1994 he was Chairman Telecom Commission .. As Secretary Dept of Electronics, he took the initiative for setting up the Software Technology Parks and evolving timely and specific policy packages for promoting the industry. As Chairman of the Telecom Commission, he played a key role in drafting the historic 1994 National Telecom Policy which threw open telecommunications to the private sector for the first time and paved the way for the spectacular growth of that sector.
After retiring from IAS in 1996, he was appointed by the Govt of India, to be the Chairman of the Public Enterprises Selection Board. He made the procedures of PESB more transparent and improved its pace and effectiveness of work.
On Sept 3 1998, he was appointed as the Central Vigilance Commissioner, being the first CVC selected by the new procedure prescribed by the Supreme Court , under which the selection was to be made by a committee consisting of the Prime Minister, the Home Minister and the Leader of the Opposition in the Lok Sabha. As the CVC he was able to bring greater visibility, credibility and effectiveness to this organization . He is remembered for using information technology to fight corruption for the first time in the world and also pushing the public sector banks to computerize their operations on a wide basis.
After retirement from active service as CVC in Sept 2002, he has been active in the areas of education and the IT sector.
He headed the committee of People Empowerment, Govt of Andhra Pradesh (COPE) [ Dec 2002-Apr 2004.] He was also the Chairman of the sub-committee on data field and data verification for UIDAI .[2009]
Shri Vittal has not only been an effective administrator but is also a thinker and writer on a wide range of issues covering information technology, public governance and management. He has authored 15 books covering management, governance and sociology.
He has been a recipient of many honours including the Dataquest IT Man of the Year (1993) , Lifetime Achievement Award of Dataquest in 2004 , CII (Southern Region) Lifetime Award (2007) and Lifetime Achievement award of the Cyber Society of India[2011] . He is an honorary fellow of the Computer Society of India [1992] and eInformation Systems ,Security ,and Audit Association [2001] and a honorary member of the Institute of Electronic and Telecommunication Engineers as well as the Institution of the Industrial Engineers of India.
On Republic day 2012 the President of India conferred on him the Padma Bhushan award.
In the same year on 23rd December 2013, the Computer Society of India conferred on him the CSI Lifetime Achievement Award.
On 9th March 2016, Voice & Data conferred on him the Voice & Data Awards 2015 for "Lifetime Contribution Telecom Person of the Year 2015".
Suresh Govindarajan is presently Senior Vice President & Head of Special Audits in a Chennai based Global Conglomerate.   Known as a veteran in the field of Vigilance, he was recruited in Central Vigilance Commission (CVC) in 1987 and grew up the ladder to occupy the position of Chief Vigilance Officer (in-charge) & Dy. Chief Vigilance Officer in Kandla Port, Government of India(GoI) before taking up the present assignment in 2015.  Other positions occupied by him include, Vigilance Officer in Indian Oil Corporation, ONGC, BEML, all public sector enterprises of GoI.
A Chemistry Graduate from University of Madras and an MBA with specialization in HRM, he published various articles and papers in different journals / forums and came out with his own law called Suresh's Law of Corruption Dynamics and its Axiom called SIV-G : Self Imposed Vigilance for Good Governance.  On invitation from the University of Passau, Germany presented the same in October 2006. 
Suresh is the Founder of SIV-G : Self Imposed Vigilance for good Governance which is now recognized as a movement.   He launched a website www.siv-g.org and uses it to organize online essay contests for students (both college and higher secondary school) on themes such as 'Good Governance' and 'Integrity and good governance' and remains in touch with youngsters.  A regular faculty in training programmes and workshops on good governance, vigilance and anti-corruption, Suresh was also a featured speaker in the India Integrity Campaign of CII-Young Indians.  He has been associated with academic and training institutions / universities and NGOs and has been addressing student community, in particular. 
Suresh represented India in the 10th Commonwealth Study Conference held in March 2007 in India and Malaysia and was selected as a Group Leader of 13 delegates from 9 different countries, which included a Parliamentarian, a Director of a Company, an Environmentalists, Union leaders, Journalists, Educationalists etc.  He had the opportunity to interact with Dr. APJ Abdul Kalam (when he was President of India), His Royal Highness, the Duke of Kent Admiral Edward George Nicholas Patrick Paul, Her Royal Highness Princess Anne, the then Chief Minister of Delhi and many other dignitaries and shared his vision and mission of SIV-G.  
Invited by the University of Tenanga International (UNITEN), Malaysia, he presented a paper on SIV-G and his Law during the UNITEN International Business Management Conference (UNBMC 2007) in December 2007 and had an opportunity to share the idea of SIV-G with Mr. Mohd Ali Rustam, Chief Minister of Melaka, Malaysia.
He was also Peer Reviewer for India for the Global Integrity Index 2007, published by the Washington based organization, Global Integrity.
Suresh was gifted the Mahatma Gandhi Sahayogi Puraskar (of Gandhi Integrated Forum Trust) by His Excellency Governor of Tamil Nadu on 15th August 2007 and was nominated for the Lakshmibai Singhania – Indian Institute of Management (IIM) Lucknow National Leadership Award – 2007 and for the Yale World Fellow in 2008.
Happily married, Suresh is backed by police officer (retd.) wife (holding doctorate on Vigilance) and two daughters.
Dr. Balakrishnan Muniapan is an international award winning lecturer in HRM. He is currently an Assoc. Prof in HRM at Wawasan Open University, Penang, Malaysia & a Senior HR Consultant with Praxis Skills Training & Consultancy in Malaysia. He has been a Visiting Professor in HRM & an external examiner for PhD thesis for universities within Asia and Africa. Dr Bala has presented on HRM at conferences within Asia, Africa, Europe, Australia, South Pacific, & USA. He has vast experience in facilitating HR and leadership training for hundreds of organizations within Asia.
Dr. Balakrishnan Muniapan, 
This email address is being protected from spambots. You need JavaScript enabled to view it. 
Ramakrishnan has over 36 years of experience in various Leadership roles in the areas of Real Estate, Facilities and Administration domain working for Fortune 500 companies. He successfully led the team for effective design & delivery of services to employees covering the areas of Soft Services, Project Management, Mergers & Acquisitions Management, Employee Transport Services, Engineering Maintenance, Telecom Services, EHS, Security, Travel, Procurement & Sustainability. He regularly participates in various Industry forums as resource person, moderator, and panel discussion speaker and recipient of many awards for his leadership skills. He also mentor's start-up companies to device sustainable strategies. Ramakrishnan is a member of International Facilities Management Association, NIPM, ISTD and Board Member of INFHRA. He hold Postgraduate degrees in Personnel Management from NIPM, Kolkata and in Training & Development from ISTD, New Delhi. He is a CAMI & Middle Earth certified "Master Trainer & Facilitator". He is also successfully completed Franklin Covey course on "The 7 Habits of Highly Effective People" Ramakrishnan also authored and published a book "Focus 5: A Practical Guide for Career Development" and has been a Regular columnist for www.siv-g.org
RAM RAMAKRISHNAN, MANAGING DIRECTOR, JEN SOURCE INDIA PVT LTD
Sathianarayanan is an industrialist in textile machinery sector and resides in Coimbatore.Tamil Nadu.
He is a MBA graduate with keen interest in history, literature and philosophy.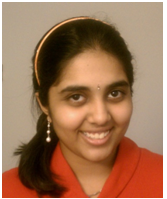 Shruthi is currently a junior (eleventh grader) in Darien High School, Darien, Connecticut, USA.  She has a keen interest in biotechnology and plans to pursue a medical carrier after high school. Apart from academics, her interests spans across literature and music. Her writings range from romanticist poetry to critical, analytic essays.  She won the awards from Southwestern Connecticut Teen Writing Competition consecutively in 2010 and 2011. She is a member of the Darien High School Orchestra,    Tri-M (the Music Honors Society), and Current (the high school literary magazine). Shruthi is also actively involved in Indian Carnatic Music for both Violin and Vocal. She has been participating in the New York -Sri Tyagaraja Utsavam for the past six years.
Achieving good governance - a leap forward
Getting the Results : A Guide to Leadership and Good Governance