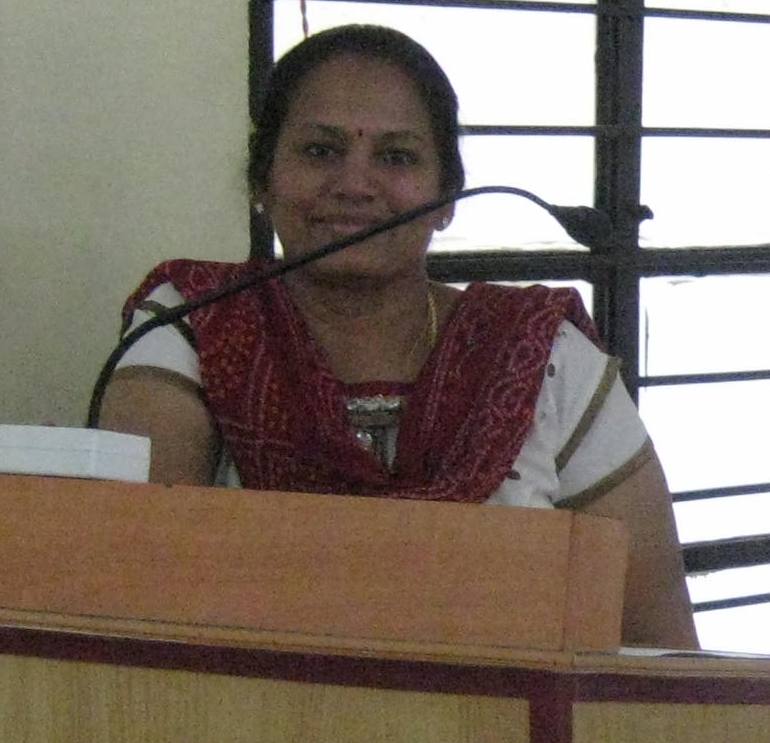 Dr. Jayanthi Suresh, born in Tanjore, Tamil Nadu, graduated from the Bharathidasan University, Tiruchirapalli in 1988 with a degree in B.Sc(Mathematics).  She did her post graduation degree in M.A (Political Science) from the University of Madras in 1994.  She did her M.Phil in Political Science from the Madurai Kamaraj University, Tamil Nadu in the year 2003.  Pursued her interest further in political science and got her PhD from the Madurai Kamaraj University in 2014.
She has long innings of 25 years in training, administration and industrial security after joining the Central Industrial Security Force (CISF), Ministry of Home Affairs, Government of India in 1989, as one of the first women sub-officer in Para Military Services.  She has served in Ports, Airports, Headquarters of CISF, Zonal, Regional Offices and Industrial Complexes and has a creative and innovative approach to her work and was able to leave her mark in all the assignments she held. 
After taking voluntary retirement from the service in 2013, she pursued her PhD vigorously and has been awarded PhD in March 2014. 
Dr. Jayanthi Suresh has good analytical and communication skills and as a keen observer, has a tremendous capacity to adapt to every situation, be it administration, training or security related issues or managing home.  She has been an instructor in the Training Institute of the Force for the officers, especially on matters relating to disciplinary and legal matters, by virtue of her interest and academic pursuit in political science.  She has a wide experience ranging from examination of issues from legal and disciplinary angle to liaison and coordination with different authorities within and outside the organization.  She is also an enthusiastic tech-savvy, particularly in making presentations and using IT in every possible way. 
She is a qualified Carnatic Classical Singer and performed at different stages and forums including her performance in All India Radio.  She was associated with various NGOs at Chennai has been invited as Member of Jury in various competitions organized for School and College students.  She has also been associated with the student community across India for the past 7 years through the website www.siv-g.org as Co-Founder and Organising Committee Member in conducting the Online Essay Contests for the Students on Ethics, Integrity, and Good Governance and so on.  Keenly interested in teaching, she prefers to teach various facets of political science in an intra-disciplinary environment.  
She has been a recipient of many honours and awards.  Widely traveled across India and also USA, she knows many languages, Tamil being the mother tongue and English, Hindi the others.  She is interested in singing, reading and writing and an ardent lover of nature. She is sharing her Carnatic Music knowledge through her Youtube Channel "SuJaVaNa - Carnatic Music Series".  For details : https://www.youtube.com/channel/UCxRKzSxYL73WEW-08Qwuk2Q/about
Happily married to Suresh, she is blessed with two lovely daughters, Harini Suresh and Sudharsana Suresh.  She can be reached at This email address is being protected from spambots. You need JavaScript enabled to view it.